Best BBQ in Huntsville
SOUTHERN COMFORT FOOD X CRAFTED WITH LOVE
DELIVERY NOW AVAILABLE VIA DOORDASH AND GRUBSOUTH
Located in Huntsville, Pig-N-Out BBQ is a purveyor of quality comfort food, prepared with care and love
Located next to Texaco gas station, Pig-N-Out BBQ opened its doors in June 2008. Since opening, co-owners Taeseung and Miyea Lee have tirelessly perfected their recipes for smoked barbecue of the South. They cook their meat in their in-house pit every day, making sure they provide only the freshest and the juciest meat in plates, family packages, sandwiches, and famous loaded potatoes to enthusiasts and comfort-seekers.
Over the years, Pig-N-Out BBQ has developed into a must-visit spot for great food and friendly and prompt service. As reviewed by the Huntsville Times and WAAY31 (see the "Press" page for more details), Pig-N-Out is a must-visit spot for casual dining with cozy, neighborly hospitality. Whether for weekday lunch, family dinner, or game nights, Pig-N-Out offers in-house dining, take-out, drive-through, and delivery (through Doordash and Grubsouth) service.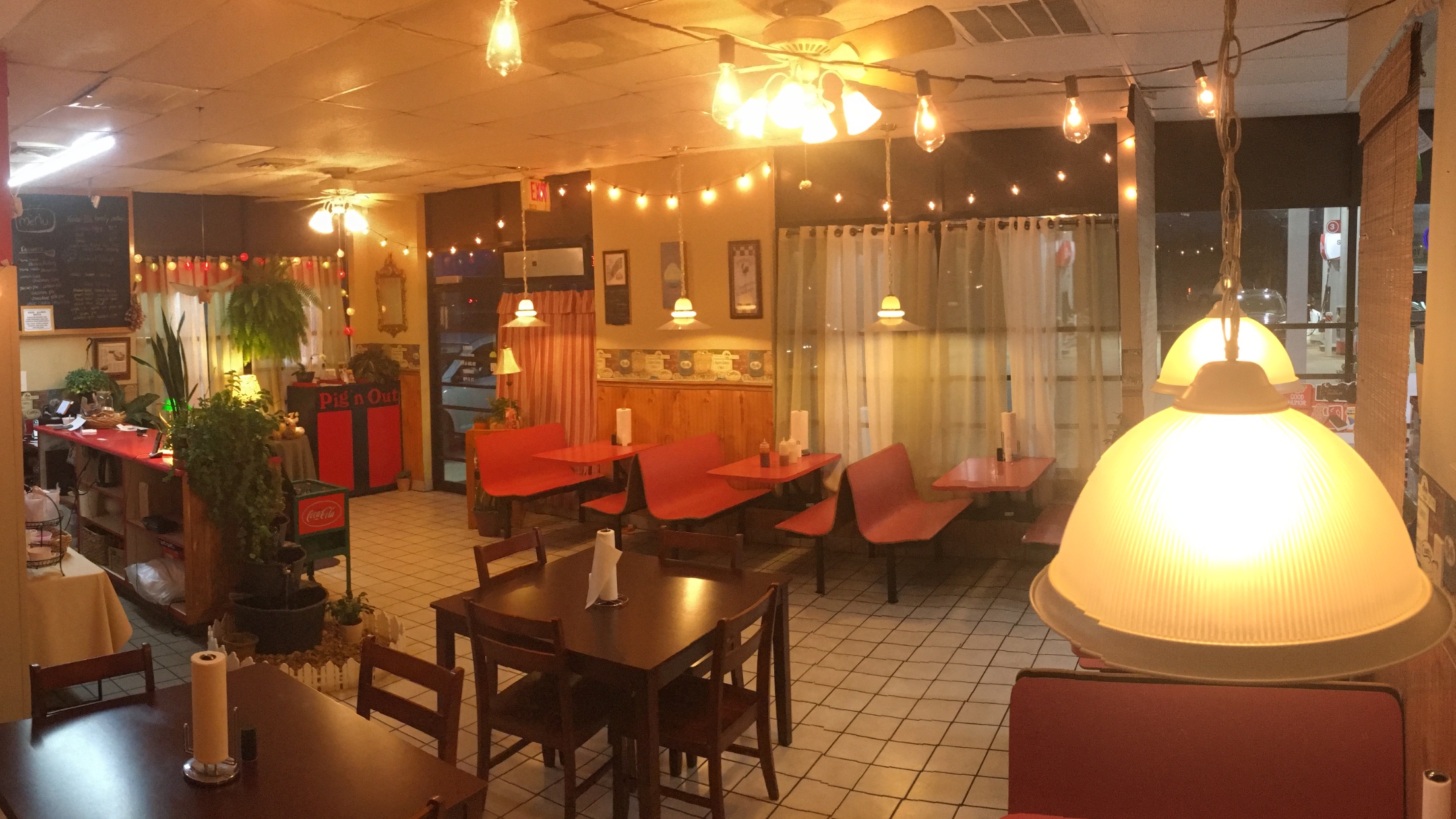 Contact Us
We love to hear from our customers! Whether you're here to commend us on our hard work, tell us that we messed up and it needs to be fixed, or you're here to request information, just fill out the form below and we will be more than happy to get in contact with you!
Our STORE
1979 Winchester RD. NE
Huntsville, Alabama 35811